check the facts - the
truth
about illegal migration

NEWS

144 people smugglers arrested in Frontex-led operation
On 3-13 September, Frontex, the European Border and Coast Guard Agency, led an international operation against serious and organised cross-border crime in Central and South Eastern Europe together with Austrian authorities.
The operation, known as EMPACT Joint Action Day (JAD) Danube, focused on combatting the smuggling of migrants, fighting trafficking in human beings and document fraud.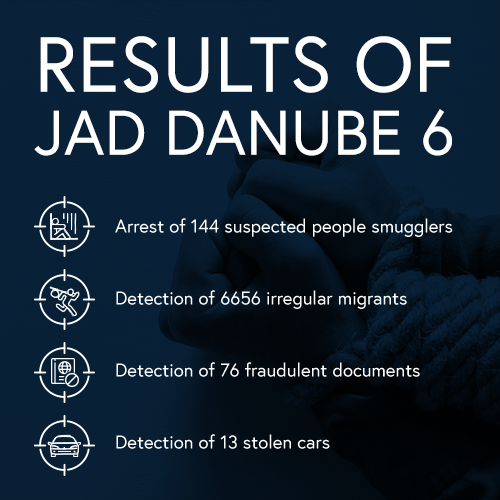 On the ground, Frontex standing corps officers, along with customs, border guards and police officers from the participating countries were conducting border checks that brought impressive results.
In just over a week, the operation led to:
Arrest of 144 suspected people smugglers
Detection of 6656 irregular migrants
Detection of 76 fraudulent documents
Detection of 13 stolen cars